There are no perfect relationships and we will encounter challenges from time to time. However, a healthy relationship will inspire you to become better and will leave you happy, free to be yourself and secure. On the other hand, a toxic relationship will drag you down and leave you with mental trauma, drained and unfulfilled.
Andrea Bonior, PhD, adjunct professor of psychology at Georgetown University and author of The Friendship Fix says, "No matter what form a relationship takes, it's important to pay attention to how it really makes you feel. Keeping a finger on your own emotions can help you develop insight about the people in your life, so you can set boundaries. Many grown adults let their parents, siblings or partner treat them or talk to them in ways they wouldn't tolerate from anyone else".
In 2017, the Gallup Poll shows a staggering 85% of American who are unhappy with their jobs. I believe it is not just the job itself that makes them unhappy but the very culture of the company they work in. If CEOs, bosses, managers or co-workers interact in a toxic manner, they will create a stressful and hostile environment for everyone.
Signs of a toxic relationship
Constant anger

Judgment and criticism

Drama

Self-elevation of himself/herself

Diminishing of your self-worth

Brings out the worst

Can never do anything right

Physical or emotional abuse

Gossip and complaining

Division

Betrayal

Control

Unable to express yourself

Flight-or-fight response always kicks in

Fights don't get resolved
The truth is, suffering injustice is always present. No one is exempt! The key is to use the suffering for your personal growth. "But may the God of all grace, who called you to His eternal glory by Christ Jesus, after you have suffered a while, perfect, establish, strengthen, and settle you" I Peter 5:10.
After suffering for a while, I finally chose to use the emotional trauma to help me overcome emotional stress, the fear of men, self-pity and rejection. By the grace of God, it helped me set boundaries, find my self-worth and go after my dreams. I would of course not recommend staying in an environment of extreme violence and fear of safety. I would seek help or leave.
Ways to cope in a toxic environment
Don't become toxic yourself

Have a positive mindset

Set boundaries

Turn on a deaf ear

Don't take things personally

Focus on improving yourself

Keep positive messages around you

Associate yourself with positive people

Focus on gratitude

Leave the relationship or the job
Success experts say that who we spend our time with is a key influence on our happiness and whether we succeed or fail. Experience shows that happy, successful people spend most of their time with other people who are happy and successful.
So, choose wisely who you spend your time with. Find someone you can can trust, confide in, laugh and cry with, who will pray with you and give you godly wisdom when trying to make a decision, etc. You might not be able to physically be with positive and successful people, but you can learn from their books, podcast or video teachings, etc.

To help you manage the relationships you currently associate with, I have a free PDF download for you: Detox your relationships.
There was man who came to Jesus and asked Him what was the greatest commandment? He answered, "Love the Lord your God with all your heart and with all your soul and with all your strength and with all your mind and Love your neighbor as yourself" -Luke 10:27
And please, don't ever allow yourself to become numb to people treating you with disrespect. Your dignity matters. Your voice matters. You matter.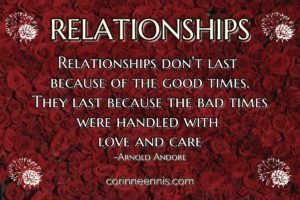 PS: Renew your mind with God's Word to do His will
"Don't befriend angry people or associate with hot-tempered people, or you will learn to be like them and endanger your soul" 22:24-25
"Know this, my beloved brothers: let every person be quick to hear, slow to speak, slow to anger; For the anger of man does not produce the righteousness of God" James 1:19-20
"Judge not, that you be not judged.For with what judgment you judge, you will be judged;and with the measure you use, it will be measured back to you" Matt. 7:1-2
"Judge not, and you shall not be judged. Condemn not, and you shall not be condemned.Forgive, and you will be forgiven.Give, and it will be given to you: good measure, pressed down, shaken together, and running over will be put into your For with the same measure that you use, it will be measured back to you" Luke 6:37-38
"Live in harmony with each other. Don't be too proud to enjoy the company of ordinary people. And don't think you know it all! Never pay back evil with more evil. Do things in such a way that everyone can see you are honorable. Do all that you can to live in peace with everyone" Rom. 12:16-18
"Two are better than one, because they have a good reward for their labor. For if they fall, one will lift up his companion. But woe to him who is alone when he falls, for he has no one to help him up" Eccl. 4:9-10
"Humble yourselves before the Lord, and he will lift you up in honor" James 4:10
"Pride goes before destruction, and haughtiness before a fall" Prov. 16:18
"When you follow the desires of your sinful nature, the results are very clear: sexual immorality, impurity, lustful pleasures, idolatry, sorcery, hostility, quarreling, jealousy, outbursts of anger, selfish ambition, dissension, division, envy, drunkenness, wild parties, and other sins like these. Let me tell you again, as I have before, that anyone living that sort of life will not inherit the Kingdom of God" Galatians 5:19-21
"Love is patient and kind. Love is not jealous or boastful or proud or rude. It does not demand its own way. It is not irritable, and it keeps no record of being wronged.It does not rejoice about injustice but rejoices whenever the truth wins out. Love never gives up, never loses faith, is always hopeful, and endures through every circumstance" I Corinthians 13:4-7
"A person who talks about others tells secrets.So avoid anyone who talks too much" Prov. 20:19
"Set a guard, O Lord, over my mouth; keep watch over the door of my lips" Psalm 141:3
"Whoever secretly slanders his neighbor, Him I will destroy; The one who has a haughty look and a proud heart, Him I will not endure" Psalm 101:5
"Finally, brethren, whatever things are true, whatever things are noble, whatever things are just, whatever things are pure, whatever things are lovely, whatever things are of good report, if there is any virtue and if there is anything praiseworthy—meditate on these things" Phil 4:8
"The Lord is good, a refuge in times of trouble. He cares for those who trust in him." Nahum 1:7
"Yet I am confident I will see the Lord's goodness while I am here in the land of the living." Psalm 27:13
**If you like what you read share it with your friends 
Subscribe here to receive our latest news 
Get coached! There is always a reason