Give honor where honor is due: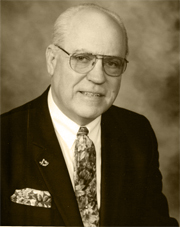 As mentioned in my testimony "Out of Darkness into His marvelous Light", there were two mightily anointed people of God, filled with love and power, who absolutely changed my life after crying out to God day and night to send me someone who is able to understand and help me out of the deep darkness I found myself in.
In 1988, I met these two precious people in a Convention in North Carolina. A month and a half prior to this divine appointment, the Lord invited me to leave everything and to follow Him here in the United States where I would receive the help I so desperately needed.
There it was, at that Convention, that I met a pastor from NJ, Dr. Lewis Halcomb better known as Br. Lew. He became my spiritual father, pastor and mentor. He had a powerful anointing, especially for those who found themselves in deep darkness or bondage. His prayer always was, "Lord send me the ones who are rejected, broken, desperate for help and misunderstood. The ones that no one wants to deal with". He helped thousands of people who had the same testimony: I was bound, but now I'm free!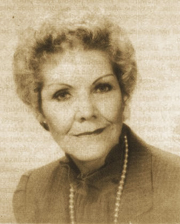 I also met a powerful woman of God, Aline Baxley who had a wonderful intercession anointing, such as I have never seen on anyone else. Her only desire was to reach a soul for Jesus. There was no place on earth she would not go!
They are now both home with the Lord. They have meant so much to me and many others, that it is my desire and privilege to be able to share with you some of Br. Lew's anointed messages and Aline's powerful testimony. They are timeless, valuable and LIFE CHANGING!
Their Legacy will go on and speak forever……The moments spent with them are cherished forever and their physical presence is greatly missed. Thank you Jesus for these two precious and powerfully anointed man and woman of God!