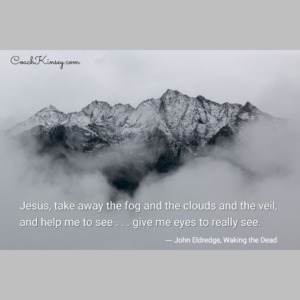 My husband and I just got back from our last show of the year, "Dixie Gas & Oil" in the Smokey Mountains of Tennessee. Being there brought back a memory from our 2018 trip to Switzerland with my son David and my friend Melina. We had a special experience during a day trip to the mountains and I would like to share it with you.
One Sunday, Melina's twin sister and brother-in-law, along with her niece and her two cute little kids, took us for a day trip to a mountain lake. The day before we had a serious downpour and the road leading to the lake was shut down due to major flooding.
So, her brother-in-law asked a couple of locals for suggestions of a good place to visit instead. Someone suggested the Panoramic Revolving Restaurant « Le Kuklos » in Leysin, which was not too far away. Arriving in the parking lot, I was surprised and excited because we had to take a gondola to go to the top of the mountain where the restaurant was. However, as we looked up, we couldn't see the top of the mountain because there was a thick fog. We were like, « Wow, we are not going to see anything up there. Look at that fog! ». It was lunchtime, so we went up anyway. When we got to the top, it was so thick we could hardly see the restaurant. So, we went in, sat down by a window, and ordered lunch.
As we started revolving and feasting on all that good food, little by little the fog subsided and suddenly we could see what was next to us. What a view! We could see the valley and the mountains on the other side. As the restaurant continued to turn, the fog kept subsiding before our eyes revealing more beautiful views. It took us about an hour to enjoy our food and to realize that we had done a 360  turn. When we walked outside the fog was lifted, leaving us with breath-taking views all around, including the end of Lake Geneva. Wow, what a treat!!! We were able to walk around and take great pictures. It turned out to be a beautiful day!
This experience left an impression on us, and Melina and I talked about it. The Lord showed us that's how the walk of faith works. It starts with a desire, a vision, a dream, the need for a miracle, etc. And as you start the journey towards that goal you will encounter some opposition. Such as a lack of vision, not knowing exactly what to do next. But as you keep walking by faith and not by sight, His perfect plan for what you desire will slowly unfold before your eyes and come to pass. Just like in that restaurant. It kept on turning (moving forward) and the fog kept subsiding as we passed by, unfolding one beautiful view and another, and another.
We will most likely face disappointments, detours, changes of direction, confusion, and fears. We will encounter all kinds of spiritual weather conditions such as fog, darkness, a storm, a downpour, and even strong winds. However, through it all, we can remain stable and peaceful. Just like in the revolving restaurant, we were sitting in a peaceful place, a place of rest, a hiding place, a place of provision and satisfaction.
This reminds me of the story when Jesus told His disciples to go to the other side of the lake and a strong storm with high winds hit them. They were all panicking and asking Jesus why He didn't care that they were perishing. He was asleep on a pillow! And He said to them, "Why are you fearful, O you of little faith?" Then He arose and rebuked the winds and the sea, and there was a great calm (Matthew 8:28). Wow, what a state of peace He had and trust in His Father's leading No worries, no anxiety, no concerns, and no doubts that when He said, "Let's go to the other side", He was going to get there. He took care of all obstacles on the way.
Now I want to share some ways I learned concerning receiving the miracle or the things you desire of Him. What to do during the gap from the time you prayed and believed until there it is! I believe these will help you remain strong, calm, collected, and on the right track as your faith is tested and tried. You don't have to go through an emotional roller coaster. Learn to fight and rest.
Step by step – day by day: No matter what it looks like or feels like at this present moment keep moving forward. Do not lose heart or give up on what you stand and believe for. What you do or sow today will affect your outcome or harvest tomorrow. So, choose your steps wisely because your future depends on them.
Fight: Keep on fighting the good fight of faith. The fight can be so fierce at times that you get knocked down. But get up again and keep moving on. The enemy of your soul will throw all his best shots at you. But remember he is defeated. You win!
Speak: Use your sword, the Word of God, to fight the enemy who bombards your mind with all kinds of lies and reasonings and messes with your feelings. Command all fears, all anxieties, all lies to cease. Command "Peace, be still!" During the temptation in the desert, Jesus said to Satan three times: "It is written…" and "Get out of here Satan, for it is written…! (Matthew 4:1-11). Speak His promises. Because when you believe in your heart and confess with your mouth, His Word will not return to Him void. It will accomplish what it was sent forth to do. How does that work? The angels hear you speak the Word and bring it to pass.
Stand: Resist the devil and he will flee from you. Your enemy will do everything to discourage you concerning what you stand for in faith. And having done all, stand and stand some more.
Trust: The Lord is not a man that He should lie. When He promises something in His Word, He will do it. If you find it in the Word, you have a right to stand on it until it becomes yours. Let it be done according to your faith.
To get back to our lunch, as we sat there and ate, we were still on the move. We were not stuck in one place. This spoke to us that as we wait and trust in the Lord for His perfect timing, His plan will start to unfold in front of our eyes revealing the beauty of His creation, the beauty of His plans, the fulfilling of His promises.
I hope this blesses you and encourages you to keep trusting, to keep waiting on the Lord, and never give up on His faithfulness to what He spoke to you or showed you in His Word. Time is not an issue. He makes all things beautiful in His time.
Let your mind be renewed by these promises. Be refreshed and keep on fighting the good fight of faith ❤️ 
"He who dwells in the secret place of the Most High shall abide under the shadow of the Almighty. I will say of the Lord, "He is my refuge and my fortress; My God, in Him I will trust". Surely, He shall deliver you from the snare of the fowler and from the perilous pestilence. He shall cover you with His feathers, and under His wings, you shall take refuge; His truth shall be your shield and buckler. You shall not be afraid of the terror by night, nor of the arrow that flies by day, nor of the pestilence that walks in darkness, nor of the destruction that lays waste at noonday. A thousand may fall at your side, and ten thousand at your right hand; but it shall not come near you"
Psalm 91:1-7
"So Jesus answered and said to them, "Have faith in God". For assuredly, I say to you, whoever says
to this mountain, 'Be removed and be cast into the sea,' and does not doubt in his heart, but believes that
those things he says will be done, he will have whatever he says. Therefore I say to you, whatever
things you ask when you pray, believe that you receive them, and you will have them"
Mark 11:22-24
"For a righteous man falls seven times, and rises again, but the wicked stumble in time of disaster and collapse"
Proverb 24:16
"Trust in the Lord and lean not on your own understanding. In all your ways
acknowledge Him and He shall direct your path"
Proverbs 3:3-5
"God is not a man, that He should lie, nor a son of man, that He should repent. Has He said,
and will He not do? Or has He spoken, and will He not make it good? Behold, I have received
a command to bless; He has blessed, and I cannot reverse it."
Numbers 23:19-20
"Bless the Lord, you His angels, who excel in strength,
who do His word, heeding the voice of His word"
Psalm 103:20
"Wait on the Lord; be of good courage, and He shall
strengthen your heart; Wait, I say, on the Lord!"
Psalm 27:14
"Delight yourself also in the Lord, and He shall give you the desires of your heart.
Commit your way to the Lord, trust also in Him, and He shall bring it to pass"
Psalm 37:3-5 
"And let us not grow weary while doing good, for in due season we shall reap if we do not lose heart"
Galatians 6:9
"My brethren, count it all joy when you fall into various trials, knowing that the testing of your faith produces
patience. But let patience have its perfect work, that you may be perfect and complete, lacking nothing"
James 1:2-4
"Finally, my brethren, be strong in the Lord and in the power of His might. Put on the whole armor of God,
that you may be able to stand against the wiles of the devil. For we do not wrestle against flesh and blood,
but against principalities, against powers, against the rulers of the darkness of this age, against spiritual
hosts of wickedness in the heavenly places. Therefore take up the whole armor of God, that you may
be able to withstand in the evil day, and having done all, to stand. Stand, therefore…"
Ephesians 6:10-14a
"For the weapons of our warfare are not carnal but mighty in God for pulling down strongholds,
casting down arguments and every high thing that exalts itself against the knowledge of God,
bringing every thought into captivity to the obedience of Christ"
II Corinthians 10:4-5
"The Lord is my shepherd; I shall not want. He makes me to lie down in green pastures; He leads me beside the still waters. He restores my soul; He leads me in the paths of righteousness for His name's sake. Yea, though I walk through the valley of the shadow of death, I will fear no evil; for You are with me; Your rod and Your staff, they comfort me. You prepare a table before me in the presence of my enemies; You anoint my head with oil; My cup runs over. Surely goodness and mercy shall follow me all the days of my life; I will dwell in the house of the Lord forever"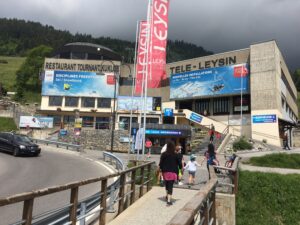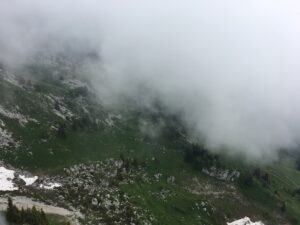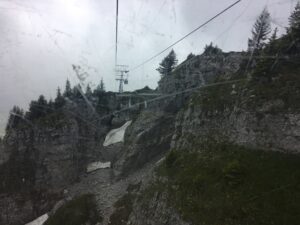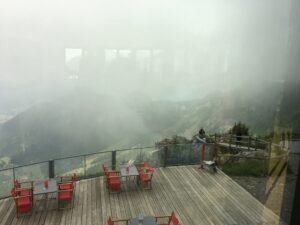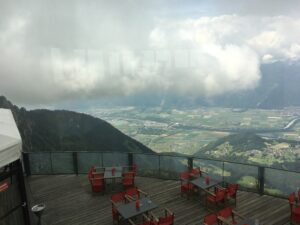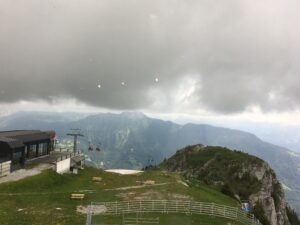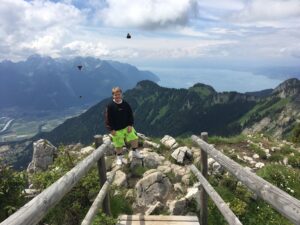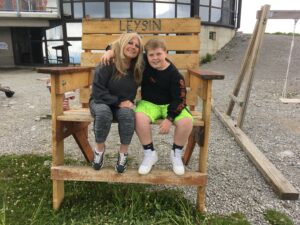 Were you blessed by what you read? 
**Share this article with your friends, co-workers or family member
**We also would love to hear from you. Leave us a message below