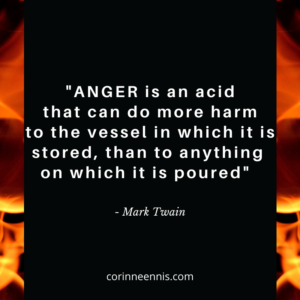 In reality there are some people who always seems to be angry, continuously looking for conflict.
So how do I deal when confronted to an outburst of anger?
👉  The very best thing is to do is walk away!
👉  Do not enter their storm if you cannot walk away. Stay on the outside of it.
👉  Keep your peace. Lift up the shield of faith to quench these fiery darts directed at you and breathe deeply. Meaning do not let the anger penetrate you.
👉  Do not take it personally even though it's not easy.
We are all human. People with outbursts of anger do not recognize the humanity in others (weaknesses, mistakes, etc.). The battle they are fighting is not with you, but with themselves. It is an inward weakness, insecurity and lack of self-control. A lack of mercy, kindness, empathy and love which need to be developed.
I understand we all experience anger. When it is a way of life for someone you know or co-exist with, how do you deal with it?
"Do not even associate with a man given to angry outbursts; or go along with a hot-tempered man,
or you will learn his undisciplined ways and get yourself trapped in a situation from which it is hard to escape"
"No weapon formed against you shall prosper, a
nd every tongue which rises against you in
judgment y
ou shall condemn.
This is the heritage of the servants of the 

Lord

,
and their righteousness is from Me, s
ays the 

Lord"
**If you like what you read share it with your friends